Position yourself on the road with our expertise
We specialize in identifying and implementing accurate satellite positioning solutions for electronic tolling and for road telematics. Since being founded in 2017, GNSS Consulting provides expertise to the EU Agency for the Space Program (EUSPA), formerly the European GNSS Agency, in the evaluation of projects using solutions beyond state-of-the-art. We support technology companies in the preparation of bids for public tenders for the deployment of GNSS-based solutions in electronic tolling and provide advisory services to road authorities and toll chargers in the design, implementation and operation of satellite-based tolling systems.
Norbert Schindler is founder and CEO of GNSS Consulting. He has extensive leadership experience in the IT and telecommunications sector, with a focus on Global Satellite Navigation (GNSS) technologies – especially in the field of electronic tolling. From 2004 to 2017, Norbert was the Global Sales Manager of the Tolling Headquarters at Siemens AG. During that period he participated in the evaluation and preparation of offers for the deployment of GNSS-based technologies for electronic tolling systems. In 2018, Norbert also became Technology Editor of 

H3B Media
.
INTERTRAFFIC asks Norbert Schindler whether Smartphones Can Replace Tolling On Board Units
"Smartphones are beginning to play a role in toll charging through the use of geo-location data and the data connectivity of the mobile phone network infrastructure."
"In Poland, for the first time, a national tolling system uses a smartphone app that has been downloaded nearly 1 million times so that users of the tolled road network are no longer obliged to get a tolling OBU."
"Indonesia's new satellite-based tolling system is replacing the toll plazas with smartphones and GNSS-based OBUs. At least 10 million drivers are expected to choose the smartphone app."
Norbert Schindler participates in the Tolling Industry Discussions of TOLL INSIGHT
"I believe that in the coming years, the cost of satellite-based OBUs will not differ much from that of conventional microwave tags. That means that one of the main cost-differentiators for electronic tolling schemes will be that of roadside infrastructure, where GNSS-based solutions can have a clear advantage." 
"A big question we are about to face, I think, is whether smartphones can realistically replace proprietary tolling devices. There is a clear advantage to having a plug-and-play GNSS device installed in every vehicle that meets the standards and service levels required by a toll operator – especially one that cannot easily be manipulated to avoid paying distance-based fees.."
INTERTRAFFIC interviews Norbert Schindler about Future Trends in Tolling and Road User Charging
"Asia is moving forward with GNSS-based tolling solutions being prepared in Singapore, Indonesia and India. It will be fascinating to watch these countries take the international lead in tolling innovation. India is planning to remove all toll plazas within the next two years. Once it launches its new satellite-based tolling system, it will become the largest tolling system in the world."
"Thanks to multi-constellation GNSS, virtually all chipsets that are used for satellite positioning provide an accuracy of less than 2 meters under normal conditions. Multi-frequency GNSS chipsets have become incredibly inexpensive within the past few years."
ITS UK Road User Charging Forum 2021
Fleet Management and EETS
Norbert Schindler examines the crossover potential for electronic tolling and fleet management with the European Electronic Toll Service.
Mobility as a Service
"MaaS Obervation" – Norbert Schindler describes how forward thinking is opening door for Mobility as a Service providers in Vienna.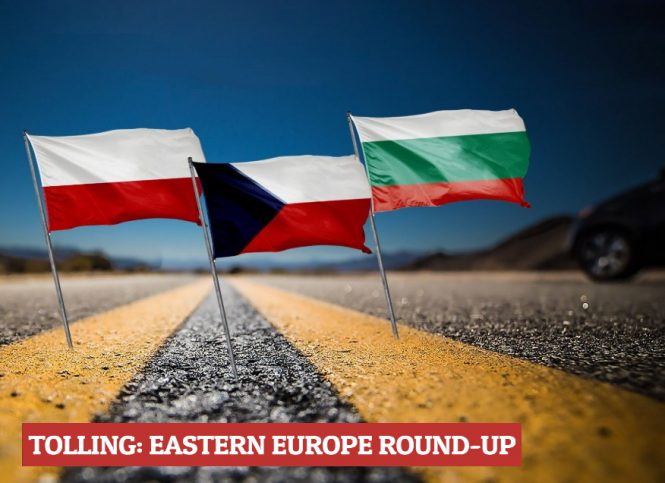 End of Toll Gantries in East Europe
 "Let them eat Torta" – Norbert Schindler examines how Eastern Europeans countries are ditching their microwave tolling gantries.
European Electronic Toll Service
"Über EETS" – Norbert Schindler's report on the transformation of Electronic Tolling in Europe.