Norbert Schindler's tribute to a great inventor and pioneer in electronic tolling
Dr. Alexander Renner was one of the leading pioneers in satellite-based tolling whose innovations had a lasting impact on distanced-based electronic tolling. A native of Vienna, he began working in the area of the electronic tolling at the end of the 20th century, setting up a research and development team at Siemens Austria to create a GNSS-based solution in response to the nationwide tolling tenders in Austria and in Germany. Among his greatest legacies is the introduction of the windshield-mounted GNSS On Board Unit (OBU), making the deployment of satellite technology very simple – and cost-effective, even before high-accuracy multi-constellation GNSS receivers were readily available on the market. With his team, Alexander Renner developed the "waypoint" algorithm for the precise detection of tolled road segments in challenging environments, where the accuracy of satellite positioning systems alone was not enough to reliably determine a vehicle's use of a tolled road segment.
First deployed in Slovakia in 2010, the "plug-and-play"OBU, in which all antennas and interfaces were fully integrated into the unit, is now commonplace in the European Union and throughout the Russian Federation.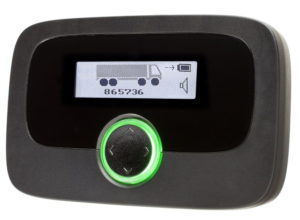 In fact, the self-mountable OBU designed by Alexander Renner's team was the first hybrid unit made commercially available that supported both satellite-based and microwave-based tolling and set the standard for the tolling solutions that are the foundation of the European Electronic Toll Service (EETS). Ten years later, in January 2020, five EU member states have implemented nationwide electronic tolling systems that rely on satellite-based technologies, and a dozen registered EETS providers that provide windshield-mounted OBUs based on the original concept developed by Alexander Renner and his team. In fact, a handful of those service providers use the original hardware designed by his team in Vienna.
During the evaluation of one of the many public tender procedures for electronic tolling, Alexander Renner once provided a detailed mathematical proof to that one of the requirements could not possibly be fulfilled – even though a number of suppliers already confirmed that they could meet that requirement. A number of us in his team were amused by this, but Alexander took this very seriously – like all of his work. Nevertheless, he had a keen sense of humor and an incredible amount of empathy and tolerance. He was also extremely well-read and frequently demonstrated his remarkable knowledge in a variety of subjects that came up during our business travels or while we were enjoying lunch together.
In September 2017, Dr. Alexander Renner passed away. I had the privilege of joining his team in 2004 and worked closely together with him for nearly thirteen years, witnessing the remarkable growth of the tolling headquarters at Siemens, and its lasting impact on the tolling community. Alexander was not just a remarkable engineer and visionary – he was one of the kindest, most reliable and most educated people I have ever met. More than that, he was my mentor and a great colleague. I learned more from him than from any other person that I worked together with during my career. I am extremely grateful to have worked so closely with Alex, and I am certain that most of his co-workers and friends feel the same way. He remains an inspiration to many of us.